What Better Offer Can a Nurse Staffing Agency Give?
4 min read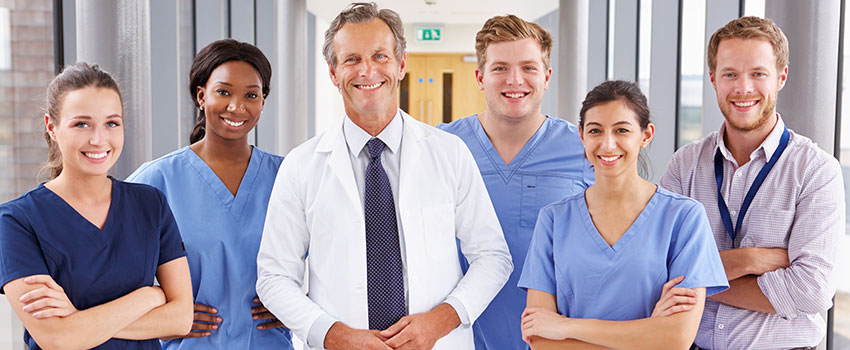 Nurses are in demand nowadays because of the pandemic situation we are in. Although they are in demand even before the pandemic , pay is not good at all times but now nurse's salaries are being raised to bridge the scarcity of nurses in hospitals and other medical facilities. To make the recruitment and onboarding of nurses faster, nurse staffing agencies act as a bridge to nurses and medical facilities who are in need of nurses.here are some advantages if you will work with nurse staffing agency:
Advantages of Working Under Nursing Recruitment Agencies
Better Pay and Pay Schedule
Compared with the pay of regular nurses, agency nurses can get paid higher since they pay a higher hourly rate. Rates would depend on the location but always assured that it is higher than the pay of a regular nurse. Another good thing about it is they can get their pay at the end of the day, weekly or other scheduled as agreed with their agencies.
Schedule is Flexible
Nurses are often required to work on night shift, however if you are an agency you can turn down schedules with night shift, and they can arrange you with day shift only. Since agencies are connected with several healthcare facilities, this means that you have more opportunity to get assigned to different locations or areas. Another good thing about being an agency nurse is that you can get per diem projects which means you can work for a week, a month or in a short span of time then take a break and go back to work if you are ready again.
Less Stress
Working as a nurse always comes with stress especially if your workplace is not comfortable for you. However, for agency nurses they can simply finish their assignment and request not to be assigned to that healthcare facility in the future anymore. Agency nurses have the opportunity to work with healthcare facilities that they are comfortable with and can turn down ones that they don't feel like working with. In a regular job you have to resign when this kind of situation occurs and have to look for another job.
Gives you Opportunity to Grow Personally
Nurses always interact with different kinds of patients, because of this they develop their interpersonal skills and adaptability in dealing with different types of people. They can use these skills in their profession and even in their personal life. Not all people are good at communicating and adjusting to dealing with different kinds of people. As a worker adapting can make your work far easier.
Gives you Opportunity to Grow Professionally
Experience can enhance someone's specialization and skills, as you work with different healthcare facilities you can always get new techniques in your field of expertise. Nurses have their specialization, therefore you can grow your skill by being exposed to different work experience. Not all health facilities run their management in the same manner, with the changes that you see in each of them there is always something new to learn.
Be more Focused on your Patients
A regular nurse has a lot on their list for every shift they have to work on. But for agency nurses, assignments are more specific, and they can focus more on their patients instead of doing other tasks during their shift period. Nursing staffing agencies are good at coordinating and organizing their staff to avoid too much work for one nurse. They know how exhausting the job of a nurse is, so they give assignments that can give a break for their nurses.
Nurse staffing agencies make sure that nurses get the benefits they deserve and Advantage Medical Professionals is one of the award winning nurse staffing agencies for registered nurses that can give you these kinds of benefits. Working under a nursing staffing agency is like partnering with a number of healthcare facilities , where you can exercise your profession as a nurse and at the same time earn more compared to when working as a regular permanent worker. Maximized your skills as a nurse by grabbing all the opportunity a nursing staffing agency has to offer. You have more chances of getting assigned to healthcare facilities where you can learn more and enhance what you have at present. Advantage Medical Professionals is an award-winning nurse staffing and recruitment agency for international registered nurses, don't hesitate to contact them if you are looking for a nursing staffing agency you can work with.