Nursing Jobs: Top Nursing Jobs in South Carolina
3 min read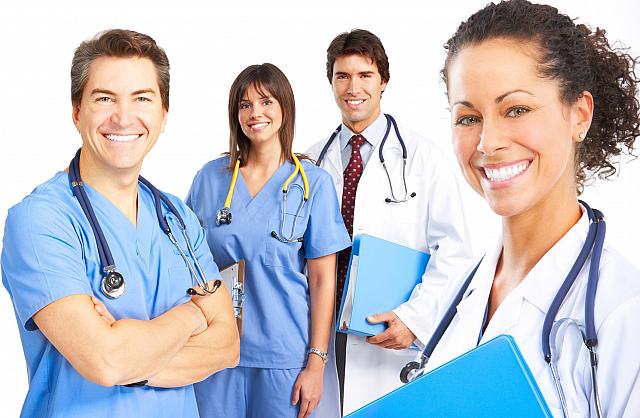 What are the most in demand jobs in South Carolina? How much do they pay? These must be some of the questions running through your mind as you search for travel nursing jobs in South Carolina.
This might be because you are a travel nurse and want to spend maybe 13 weeks there, you are planning on moving, or because you live there. Either way, doing your research about the state that you want to work in is extremely important. Here are the top nursing jobs in South Carolina.
What are the most popular nursing jobs?
Certified Registered Nurse Anesthetist
Anesthetists rank as the highest nursing career, making an average salary of $181,000 a year and $87 an hour. They are highly skilled registered nurses who work with the surgeons, dentists, anesthesiologists and other healthcare professionals during medical procedures that require anesthesia.
Neonatal Nurse Practitioner
Neonatal Nurse Practitioners are always in high demand. They care for newborns upto 28 days old, taking care of the sick and premature babies by administering them with oxygen, medication, and other NICU procedures needed. Their average pay is $125,000 yearly and $50 per hour.
Cardiac Nurse Practitioner
Cardiac Nurse Practitioners make about $114,000 a year on average and they get about $55 per hour. They work closely with patients who have acute or chronic illnesses that are related to their heart, conducting deep and thorough assessments on the patients.
Orthopedic Nurse Practitioner
An Orthopedic Nurse Practitioner provides care to patients who are dealing with injury or diseases of the musculoskeletal system, working alongside physicians to help their patients recover from surgery, rehabilitate them, and eventually help them return to full mobility. Orthopedic nurse practitioners make an average of $113,000 a year, or $54 per hour.
Oncology Nurse Practitioner
Oncology nurse practitioners are the nurses who assist cancer patients with their treatment, so they work closely with physicians. They care, educate, and support both the patient and their families as they go through this. They make an average of $113,000 a year as well.
General Nurse Practitioner
Making an average of $112,000 a year, or $53 per hour, general nurse practitioners commonly work with family practices but they could also use their profession in adult practices, women's health, pediatrics, and other healthcare centers.
Family Nurse Practitioner
Family nurse practitioners are specialized and trained in family practice, so they are trained to work with both adults and children. They make an average salary of $110,000 a year, or they get paid $54 per hour for their services.
Clinical Nurse Specialist
Clinical nurse specialists make an average of $108,000 a year, or they get paid $52 per hour for their services. Clinical nurse specialists diagnose and treat the diseases, illnesses and injuries of the patient so they have to be able to act quickly under pressure and have great on the spot decision-making skills.
Psychiatric Nurse Practitioner
Psychiatric nurses help treat patients with psychiatric and mental health disorders in mental health care facilities and correctional centers. They provide the patients with physiological, mental, and emotional help. They make an average salary of $107,000 yearly, or they get paid $52 per hour for their services.
Pediatric Nurse Practitioner
Pediatric nurses make an average salary of $107,000 a year or $52 per hour and they are the nurses who help treat children. They support their ongoing growth and development, at the same time, help the mothers care for their children by educating them. You could find pediatric nurse practitioners in urgent cares, ICUs and schools.
What are the top three industries that employ nurses?
General Medical and Surgical Hospitals
General Medical and Surgical Hospitals take the top spot, employing 1,560,200 nurses nationwide, giving them an hourly average wage of $34.44 and an annual average of $71,640.
Offices of Physicians
The offices of physicians employ 183.400 nurses, with an average of $30.67 an hour and $71,640 annually.
Home Health Care Services
For Home Health Care Services, they offer an hourly wage of $32.64 on average and $67,880 annually, employing 168,970 nurses nationwide.
How much does a new grad RN make in South Carolina?
On average, newly graduated nurses make an average of $61,079 a year, but could fall somewhere in between $54,790 and $69,826 depending on their education, certification, and their additional skills.